Home » Diagnostic Supplies Products Equipment » Breast Pumps for New Mothers » Breast Pumps for New Mothers
Breast Pumps for New Mothers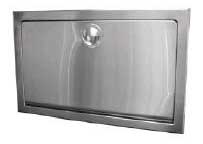 Item# ERSS011BKALKMD
Retail Price: $1,940.63
Your Price: $1,615.32

Unit:
single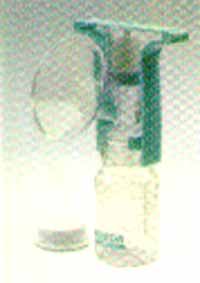 Item# 16071INM
Retail Price: $57.97
Your Price: $48.97

Unit:
single
Click Here To Buy Electric Breast Pumps & Supplies.
Breast Pumps.
Because the majority of American mothers work outside the home and use child care for their infants after returning to work, breast pumps enable mothers to give their infants the best possible start on a healthy life—breast milk. Breast milk contains a proper mix of nutrients to encourage growth and development, plus the mother's antibodies to help the baby resist infections.
Expressed breast milk can be refrigerated and stored for up to 48 hours. Breast milk can also be frozen for up to six months. After thawing, breast milk should not be refrozen. Microwaving breast milk destroys nutrients, so thawing should be done at room temperature, running warm water over the bottle or placing the bottle in the refrigerator for several hours.
Breast pumps allow new mothers to express milk at home or at work. In fact, many companies have set aside special private rooms for new mothers to use at work.
Medical Supplies & Equipment Company, LLC offers a variety of breast pumps that provide flexibility and portability for utmost convenience and practicality of expressing and storing breast milk, including:
Portable dual breast pumps with insulated compartmentalized storage bag
Manual combination breast pump/baby nurser for expressing, storing and feeding
Electric breast pumps, with AC adapter, dishwasher safe parts.
For information on breast stretch marks, breast feeding, and pregnancy symptoms.