Home » Diagnostic Supplies Products Equipment » Lab Microscopes
Lab Microscopes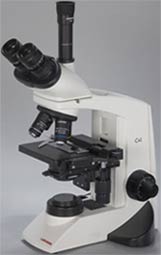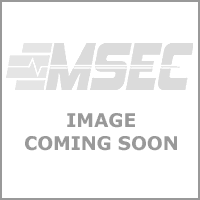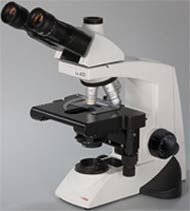 MSEC understands the absolute necessity of furnishing your medical lab with microscopes that will provide clear, illuminated magnification and years of durable service. In our growing selection of today's finest engineering, you will find a number of lab microscopes designed with basic functionality and special features equally in mind. Our lab microscopes come from the world's top manufacturers and prove themselves over and over again to be ideal for the physician, the research assistant, and the medical student alike. If you are looking for a specific type of lab microscope engineered for your particular discipline, you will surely be impressed with a number of models built with precision and accuracy foremost in mind.
For example, our V3000 Binocular Microscope for lab research delivers built-in continuous illumination with automatic self-regulation. It features a Kohler 6V/20W Halogen bulb that delivers continuous lighting during long hours in the lab. This lab microscope further maximizes specimen visibility with a blue filter that eliminates unnecessary glare from outside light sources. The V3000 offers added value with a rack and pinion condenser and a ball bearing, four objective nosepiece that work in tandem with its 2-10x wide field eyepieces to provide achromatic objectives ranging from 4/0.10-10/0.17R. The unit includes immersion oil Nd 1.515, a dust cover to protect sensitive parts, a spare bulb and fuse, and a detailed instruction manual that includes installation procedures and troubleshooting tips.
Should you prefer lab microscopes manufactured with rugged durability and design simplicity; MSEC has exactly what you came to find. Take, for instance, our Stereo Zoom Lab Microscope. This small but sturdy lab microscope sits atop a flat, stable base that provides a firm platform for specimen analysis. It features a magnification factor ranging from 7x-45x and a ring light that provides incredible illumination of viewing area. You simply cannot outdo the depth of field and absolute clarity that this unit brings to the table. Add to that an articulating arm with a full-range of motion, and you have a reliable piece of equipment whose simple efficiency will provide you with a laboratory mainstay that you can depend on for many years to come.
If, on the other hand, sophisticated technology defines your preference, MSEC carries one of the best lab microscopes in the medical world. Our Trinocular Video Microscope not only brings you ideal magnification and clarity through the industries latest engineering advances, but it offers you the added benefit of video monitoring and recording. Build with a "Câ€Â mount adapter for video, this lab microscope incorporates a color CCD video camera with 460 lines of resolution directly into its design. It also comes with a choice of 14â€Â color CCD video monitor with 480 line resolution or a 15â€Â flat-panel LCD color monitor. The unit seats on a rack and pinion mount on a strong, sturdy L-shape base housing a 6V-20W transformer that powers the best in halogen illumination. The high-end trinocular tube features a prism abbe condenser with iris to further enhance the superb magnification of this microscope's 2-10x wide field eyepieces and fine focus capability.
When it comes to lab microscopes, MSEC offers you only the best. We add continually to our inventory, and we stand ready should you ever need to call us at 1-877-706-4480 for additional product details or to place your order. We are always glad to help you make the best choice for your next investment.