Home » Diagnostic Supplies Products Equipment » Medical Microscopes
Medical Microscopes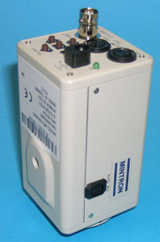 MSEC brings only the finest medical microscopes to the laboratory table, featuring the best in materials, design, and manufacturer guarantee. Our medical microscopes offer optimal magnification, illumination, and cost-competitive pricing. We carefully select microscopes that medical professionals will not only use, but favor in their repertoire of essential instruments. Our online inventory grows with each new development in medical microscope engineering, and our product subcategories reflect this growth with complete product specifications on each model.
Take, for example, our Seilerscopee Binocular Microscope for medical lab work that requires magnification with achromatic objectives. An inclined binocular tube houses wide field eyepieces that maximize clear viewing. A 6V-20W transformer built into the unit powers a halogen bulb that illuminates the entire viewing area. The Seilerscope features rack and pinion mounting on an L-shaped base and is protected by a vinyl cover that minimizes wear and tear. This medical microscope also features a reversed four-hole nosepiece that turns easily over a right hand, double-plated mechanical stage. The Seilerscopee offers maximum focal precision with separate course focus and fine focus mechanisms that feature two tension adjustment knobs.
Our Westlab ll Binocular Microscope also offers achromatic objectives and a single reversed nosepiece. The double plate specimen stage offers a right hand control and a 40mm focusing range. Calibrated focus is perfected through this microscope's fine focus control with graduations and safety autofocus stop for tension adjustment. This not only averts unnecessary tension on the device that could cause damage, but it also makes it easier to find the position of a specimen after a slide change. A halogen bulb on a separate on/off switch illuminates the stage so that medical specimens are clearly visible and sharply defined. The Westlab II Medical Microscope also serves useful in photographing specimens with a CCD color camera or 14â€Â color LCD that can accessorize this microscope for medical procedures that require enlargement, image enhancement, or recording.
Another popular model we carry is the Microlux III Binocular Microscope with dual view. Two people can simultaneously observe the same specimen and discuss their observations with this unique and durable medical microscope. Featuring a U-shaped stand with hand rest, this device features a binocular tube that can rotate 360 degrees and provides a 387mm viewing height with rack and pinion mounting. The ball bearing mechanical stage features a coaxial coarse focus adjuster and a fine focus adjuster with auto-stop focus. With 12V, 20W Halogen lighting, this adaptable medical microscope can deliver 90V-240V of variable illumination powered by a UL approved power supply. The Microlux III features a blue filter for cleaner visibility and 10x 25mm high eye point eyepieces. This model proves equally ideal for a both medical practitioners and medical students engaged in R&D projects.
Regardless of your position as a doctor, lab technician, or medical researcher, MSEC has only the very best medical microscopes carefully chosen for their proven technology and quality manufacture. For more information on specific models and their many features, or to order today, call 1-877-706-4480 and we will gladly help you.