Home » Hospital & Durable Medical Equipment » Pulse Oximeters » Pulse Oximeters
Pulse Oximeters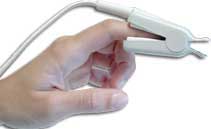 Item# 90313-060TSCMAID
Retail Price: $195.00
Your Price: $148.34

Unit:
single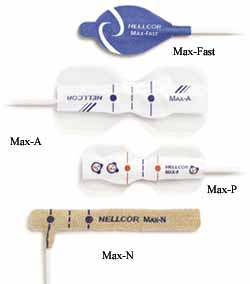 Item# MAX-FAST-INCAV
Retail Price: $500.00
Your Price: $349.00

Unit:
24/case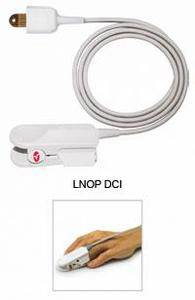 Item# PICD-PONLSMC
Retail Price: $450.00
Your Price: $228.38

Unit:
single
---
Medical Supplies and Equipment Company carries a vast range of pulse oximeters that can be used in various settings. Whether for use in home health care settings or professional health care environments, our catalog of pulse oximeters has a model that will meet your needs. Our on-line inventory of pulse oximeters includes finger pulse oximeters, portable pulse oximeters, hand held pulse oximeters, as well as reusable pulse oximeter sensors and disposable pulse oximeter sensors.
Pulse oximetry is a non-invasive method that allows individuals and healthcare providers to examine the oxygenation of a patient's blood. It also measures the pulse and the saturation of hemoglobin in the blood. By using a sensor attached to an extremity, the pulse oximeter yields a computerized readout and will sound an alarm if the blood saturation becomes less than optimal. The sensor is placed on a relatively thin part of the anatomy, usually a fingertip or earlobe or, as in the case of an infant, the foot. A red and infrared light passes from one side of the sensor to the other. Based upon the ratio of absorption of the red and infrared light caused by the difference in color between oxygen-bound (red) and unbound hemoglobin (blue) in the capillary bed, an estimation of oxygenation can be made.
Pulse oximetry was developed half a century ago. However, widespread clinical use of pulse oximeters only became practical with the advent of digital technology. Pulse oximeters began to be commercially marketed in the early 1980's, however their use was principally restricted to critical care areas. Since then, pulse oximetry has been offering reasonably inexpensive, simple, and dependable means to monitor respiratory function and proper oxygen and hemoglobin saturation of the blood in a wide variety of clinical areas, hospitals, as well as the community. In professional medical environments today, pulse oximetry is very important for assessing emergency patients, determining the effectiveness of supplemental oxygen or the need for it, for use in intensive care settings, and monitoring patients during anesthesia.
One of the most popular models in use today is the 001TADMM Hand Held Pulse Oximeter. This model is easy to use and has an easy to read digital display for quick identification. This durable model is designed for applications which require SpO2 spot checks. The digital display also indicates when the battery is low and when the print function is initiated.
Another popular model on the market today is the 059NDHGSI Finger Pulse Oximeter. This unique lightweight oximeter only weighs 2 ounces and provides reliable and accurate SpO2 and pulse rate measurements. This model can be comfortably worn around the neck, fit in a pocket, or fit in a purse. It's powered by 3 AAA batteries and comes with a 1 year warranty.
Recently added to our inventory, the new state-of-the-art NPB-595 Pulse Oximeter is perfect for professional healthcare settings. This model exhibits exceptional performance even when confronted with patient motion, low perfusion, or environmental interference. This model features audible and visual alarms for high and low saturation and pulse rates. It also features a high quality LCD graphical screen that is backlit in bright blue for easy viewing. The screen can also be adjusted for viewing large numbers or the plethysmographic waveform. This model also comes with a 2 year warranty.
After browsing our on-line inventory of new and used pulse oximeters, we invite you to call our customer service department for further information. It is our goal to be your one stop provider for the finest medical supplies and equipment the healthcare industry has to offer. For any questions or assistance, please call us toll free at 1-877-706-4480.