Home » Hospital & Durable Medical Equipment » Medical Imaging Paper For All Your Imaging Requirements » Medical Imaging Paper For All Your Imaging Requirements
Medical Imaging Paper For All Your Imaging Requirements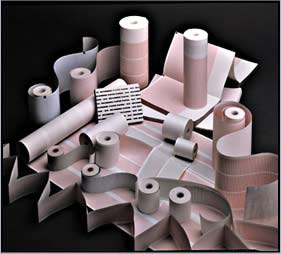 Item# 5683254PRM
Retail Price: $25.80
Your Price: $20.19

Unit:
10/pack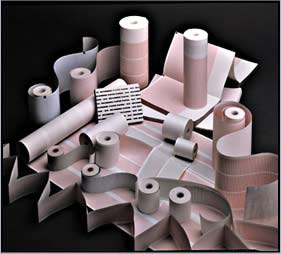 Item# 4388642PRM
Retail Price: $293.16
Your Price: $227.20

Unit:
12/case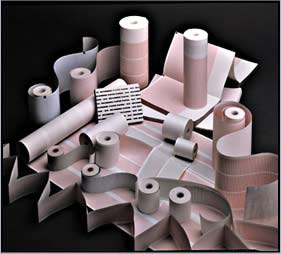 Item# 5683254PRM
Retail Price: $25.80
Your Price: $20.19

Unit:
10/pack
There are now a wide range of equipment possibilities for medical imaging that simply weren't available even a few short years ago. Small, compact sized printers that aren't much larger than a typical desktop printer for home use now produce amazingly detailed medical images. This can be everything from digital images of surgical procedures through to radiology, ultrasound and specialization types of diagnostic tests. With the ability to literally send the image to a printer and see immediately both physicians and patients can have a much better understanding of the medical issues at hand. Without this technology doctors have a much harder time explaining what the issues are with patients and having them be able to visualize what a specific surgical procedure or treatment may entail.
Medical imaging paper is not the same as the boxed paper you can by at your local paper store. It isn't even the same as the high resolution photo quality paper now available commercially. It is actually designed with the same technology that is used in creating the long lasting, highly defined x-ray film. This technology includes a unique polyester coating or covering material over the paper that ensures that the images are sharp, crisp and durable enough to stand up to handling and being stored and removed from patient's charts and files. Since these images will have considerable wear and tear it is essential to make sure that the images themselves stay crisp and clear.
Medical imaging paper can vary from producing full colored images, perfect for digitally recorded images in surgical procedures and in scans. Brain scans that show electric activity as different colored areas of the brain now come to life for the patient when the vibrant colors are clearly visible. This is much more educational and vivid than a gray scale image. It is also easy to detect even subtle color changes with these types of color images compared with trying to determine slight variations using traditional x-ray type images.
Gray scale images are still very much in demand in the medical field. X-rays that can be printed out with the clarity of a photograph and don't require a light source to view the image are a real timesaver. Of course the most anticipated gray scale images in ultrasound tests is going to be the first glimpse of the baby, and these are going to be treasured images for a lifetime.
One of the great cost savers for medical imaging paper is that it doesn't necessary have to be brand specific. Some medical paper supply companies offer a generic option that will fit with specific printer models. The benefit of this type of medical imaging paper is twofold, it prevents you having to buy a specific brand and it also provides you with the opportunity to combine your medical paper order into one. Many companies offer all medical paper on one website from defibrillator paper through to thermal paper and of course, medical imaging paper. This will definitely save you time, especially since you can simply repeat your order with modifications after your first shipment.
MSEC remains dedicated to providing the very best and the very latest in medical supplies and equipment. We never cease to be on the lookout for the latest innovation that will benefit both our many clients and the patients they dedicate their lives to caring for. If you have any difficulty finding your choices in our vast inventory, call our customer service at 1-877-706-4480 to speed up your order or to make a special request. We are always happy to help you.